As an artist, I think it is vital for me to work to leave the planet a better place. I've been an amateur ecologist/citizen scientist since I was a child. I am not always active in these things, but I pay attention and the news about our planet's biodiversity has been so very grim.
I want to make a difference by helping those who know what they are doing. As such, I am working on setting up online auctions for some causes that mean a lot to me. I can't donate much from our personal income, but I can donate a work of art to help a cause I care about. And I'm hoping other artists will join me with this goal!
Click on the images below to go to the non-profits' websites. Each will have a little blurb about them here.
The goal of CLA is to stop pollution before it happens while funding renewable energy initiatives and disrupting polluters. CLA participates in the Regional Greenhouse Gas Initiative (RGGI)'s cap and trade auctions. By reinvesting auction proceeds into renewable energy, energy efficiency, and bill reduction, RGGI creates a multiplying effect for the impact of CLA and its donors.
Gina's Heart of Gold rescue is local (to me). They are based in Houston, Texas. Gina has been a part of wildlife rescue and rehabilitation for many years, as well as teaching via local educational efforts and outreach. She is an amazing woman who funds the majority of the rescue from her own pockets.She takes in both native injured animals to heal and release, as well as taking in abandoned pet reptiles and exotics for rehabilitation and adoption. She has many creatures that are in her care for life due to their permanent health issues
Bayou Land Conservancy is a local organization working to save vital wetlands and wildlands. Their goal is to preserve them for generations to come.
I cannot stress how important their work is to the local environment and to human developments. Wetlands are vital to help prevent flooding and save endangered species.
Friends of Texas Wildlife is a group of trained and permitted volunteers who provide care for injured, displaced and orphaned wildlife in Montgomery and surrounding Counties. Their focus is the rehabilitation of native Texas wildlife and the promotion of co-existence of wildlife and people through education. They are the only wildlife rescue group based in Montgomery County with rehabbers permitted by U.S. Fish & Wildlife and Texas Parks & Wildlife Departments. They receive no money from either of these organizations. Our ability to care for the thousands of animals we receive each year is entirely dependent on donations, memberships, and money raised at their fundraising events.
Bears Etc. is a local nonprofit based in Texas that is working to build a bear and exotic animal sanctuary. They have already done a world of good in our community, from volunteering to educate, to rescuing dumped parakeets from a local park.
Great people do great things, and I want to help them achieve their goals to build this incredible sanctuary.
I'm glad to be able to help in the effort to help this amazing dream become a beautiful reality!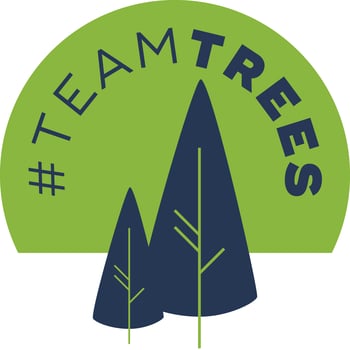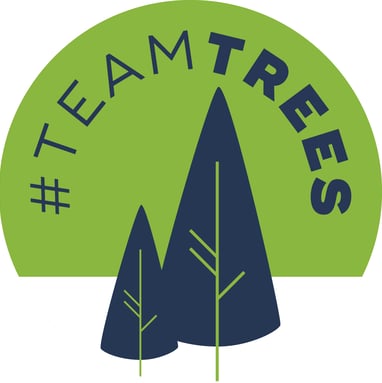 TeamSeas is awesome! Working with The Ocean Cleanup and The Ocean Conservancy, this group effort has the ability to affect permanent and long-lasting change by cleaning our ocean ecosystems.
TeamTrees is a massive effort to reforest the world by planting a lot of trees. And they are working with foundations to plant trees in a sustainable, healthy way. This is a great goal, and I full support it!